Get ready for the industry event of the year when Nuremberg hosts the SPS – Smart Production Solutions!
'Bringing Automation to Life': Xplain Data @SPS 2023 – where automation dreams come true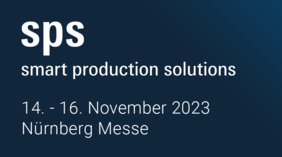 Join us @SPS 2023 in Hall 6-241F at the "Automation meets IT" collaborative stand.
We will be showing the latest version of our groundbreaking Causal AI solution for production optimization through Root Cause Analysis (RCA) – without 5Why, Ishikawa (or similar) methods. Find out, how Causal AI can revolutionize RCA, and find the needle in your data haystack. We look forward to seeing you there!
Mark your calendars for Tuesday, November 14, from 3:40-4:00 pm, when our CEO Dr. Michael Haft will be on stage in Forum Hall 8:
TALK: Understanding Cause & Effect – The Haunt for the "Whys" and "Hows" in your Process Data Historians!
Typically, proving cause & effect requires controlled interventions: an experiment in engineering. Recently, AI methods have been developed that can infer cause & effect from observational data alone, called "Causal AI". In the case of industrial manufacturing processes, the observational data – a real treasure – is contained in the various existing databases along the product supply chain – ERP, SCADA, MES, CRM. A good starting point for manufacturing applications is, of course, SCADA.
But: which of all these SCADA parameters have a causal effect on yield (e.g. root causes for n.i.o. products)? We present challenges, solutions & project examples where these new methods are in daily use.
Would you like to visit us? Just get in touch at info@xplain-data.com to arrange an appointment!